John J. Mitchell 1920-2021
April 1, 2021
/
/
Comments Off

on John J. Mitchell 1920-2021
John "Jack" Mitchell was in the Class of 1942 at Annapolis when Pearl Harbor was attacked on December 7. Their graduation ceremony did not feature the usual throwing of hats (covers) into the spring sky. It was a somber event that took place only a week later, and the newly-minted Ensigns quickly set out to the Pacific.
Jack's first assignment at sea was aboard the aircraft carrier USS Wasp CV7. 176 crewmen died and scores more injured when it took three torpedoes near Guadalcanal. Jack was badly injured that day, and spent a year back in San Diego recuperating. The damage to the Wasp was beyond repair, the crew abandoned ship, and it was scuttled by US Naval gunfire.
Returning to the fray before the war ended, Jack served on the destroyer USS Moale, participating in the battles for Leyte, Iwo Jima and others. After the war ended, he toured the world on the carrier USS Valley Forge, and the cruiser USS Salem.
Jack continued on with his career in the Navy, attaining rank of Captain, and was notably the Commanding Officer in 1967 of the USS Little Rock CLG-4, a guided missile cruiser. During that tour in the Mediterranean Sea, the Six Day War broke out between Egypt and Israel, and the USS Liberty came under attack. Jack rushed to the stricken ship, sailing tight circles around it to guard it from more harm until survivors could be removed.
/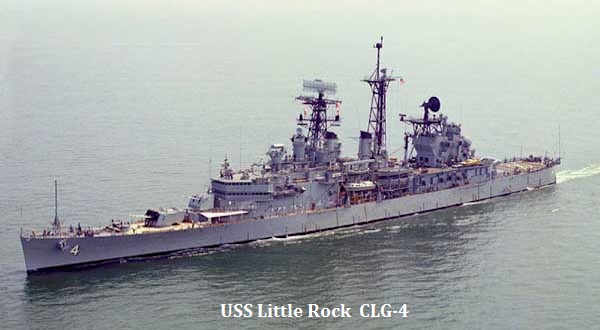 The USS Little Rock is now a popular museum ship tourist attraction in the Buffalo NY harbor.
Jack retired from the Navy in 1972, and married the next year. He and his wife moved into Westbriar soon thereafter, and he took up a keen interest in community and county real estate development issues. For 32 years, Jack was the President of Westbriar Civic Association, promoting our interests in matters coming before the Vienna Town Council and the Fairfax County Government.
"Jack has been saying for a long while he would like to live to be a hundred," his wife Kieran told me. His wish came true last August. "A nice round number, easy to remember," she quipped.
Jack passed away on January 16. In addition to his wife, he is survived by a son Michael and two grandchildren in Winchester, and a daughter Heather in Fairfax City.
Kieran asked me to say hello for her to all her friends from the Westbriar days and that she thinks often of you.
–John Shreffler
Originally published in NextDoor.com